Regional Centre for Public Health
Hospital Administration, Environmental and
Occupational Health
(TROPMED/ Philippines)
TROPMED Philippines is the Regional Centre of the Southeast Asia Ministers of Education Organization for Public Health, Hospital and Environmental and Occupational Health. It is hosted by the College of Public Health which is under the administration of the University of the Philippines Manila, an autonomous campus under the University of the Philippines System.
VISION
CPH is the Center of Excellence and Leadership in public health strategically responsive to national and global development
MISSION
The College of Public health will trailblaze in public health education, translational research and community health development through the health systems approach
CORE VALUES
To achieve Excellence thru Integrity, Mentorship, Commitment, and Professionalism"
Excellence

Mentorship

Integrity

Commitment - determination and dedication to achieve the goals of the CPH which are collegiality, cohesion, cooperation, collaboration and service-oriented
The six areas of the health systems approach: health information, financing, leadership and governance, health regulation and human resources, medicines and technologies.
TROPMED Philippines's mission is operationalized through its masters and doctoral programs for leadership in practice and training in public health and its specialties. At the same time it continues to play its lead role in research on public health problems of the Philippines and makes available the expertise of the faculty to othher organizations through extension and consultative services.
The year 2013-2014 also marked the passing of the baton for leadership of the Centre. A new Dean/Director was installed 1st July 2013.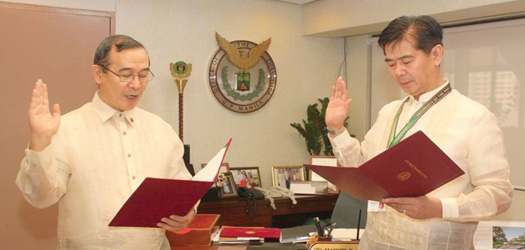 TROPMED Philippines has seven departments that implements the roles and functions of the Centre:
Department of Health Policy and Administration

Department of Health Promotion and Education

Department of Epidemiology & Biostatistics

Department of Medical Microbiology

Department of Nutrition

Department of Parasitology

Department of Environmental and Occupational Health